Russia's players hit in the Western Balkans: the US blacklists individuals and companies linked to Moscow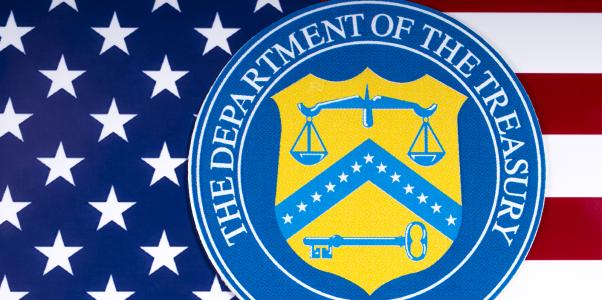 The US Department of the Treasury's Office of Foreign Assets Control (OFAC), in coordination with the US Department of State (DOS), yesterday added ten individuals and 18 organizations to the sanctions list due to ties to Russia and corrupt and criminal activities in the Western Balkans.
"Russia has continued to use its influence in the Western Balkans to impede the region's integration into international institutions and organizations and exploit key jurisdictions to facilitate its aggressive destabilizing activities," said Treasury Under Secretary for Terrorism and Financial Intelligence Brian E. Nelson. "Today's action reinforces the U.S. government's broader efforts to promote peace, stability, and functioning democratic governance in the Western Balkans region."
Who are the sanctioned?
Sergey Samsonenko is a dual citizen of Russia and North Macedonia and a wealthy businessman residing in Skopje. According to the announcement by the Ministry of Finance, Samsonenko and his wife Irina Samsonenko, also a dual citizen of Russia and North Macedonia, bought land between 2017 and 2018 from businessman Jordan Kamcev, who was placed on the sanctions list on 19 July 2023 due to involvement in organized crime and corruption. This purchase implicated Samsonenko in the "Plots in Vodono" affair, in which Kamcev and his mother Ratka Kunoska Kamceva were charged with money laundering. In 2021, Samsonenko made payments to the account of his wife Irina, who then transferred money to the companies "Kamcev Consulting Skopje DOOEL" and "Orka Finance Skopje DOOEL", which were linked to Kamcev. According to the U.S. Treasury Department, the funds transferred to these two companies were used in the same period to repay a loan related to Orka Holding AD, a company also linked to Jordan Kamcev. In addition, Samsonenko and Irina bought the company "Sistina Life Care Center Skopje DOOEL", another company that was involved in the "Plots in Vodono" case. The company "Bet City International DOO Skopje", a sports betting company, is half owned by Samsonenko and half by "Orka Holding", whose director is Kamcev. "Samsonenko, Irina and Kamceva were appointed on the basis of E.O. 14033 that he Jordan Kamcev, a person whose property and proprietary interests are subject to E.O. 14033," says the U.S. Treasury Department. Together with a Turkish company, Kamcev is co-owner of the well-known hospital Acibadem Sistina, based in Skopje.
Montenegrin businessman Miodrag "Daka" Davidović was included in the list for decades of laundering money for criminal groups, strengthening his influence and expanding his criminal enterprise of cigarette, oil and arms smuggling in Montenegro. "His corrupt activities enabled Russia's efforts to jeopardize the independence of the country's democratic institutions and judiciary, including his efforts to influence election results." He was also implicated in the scandal that led to the arrest of the Secretary General of the North Macedonian government, Dragi Raskovski, a confidant of former Prime Minister Zoran Zaev. Raskovski allegedly accepted bribes from Davidović to hold a meeting with Prime Minister Zaev in order to advance Davidović's business interests. "From 1991 to 1992, Davidović was Minister of Trade in the self-proclaimed Serbian Government of Bosnia and Herzegovina," the announcement reads. In addition, Davidović was labeled responsible or complicit in acts or policies that threaten the peace, security, stability or territorial integrity of any area or state in the Western Balkans or were directly or indirectly involved in them. Otherwise, in 2019, Davidović managed to buy building land in Tetovo that belonged to a state-owned company, which he then converted into building land.
Branislav "Brano" Micunovic has been considered one of the leading figures of organized crime in Montenegro for decades, dating back to the time of the former Yugoslavia. He is best known for his illegal cigarette smuggling business, which corrupted and undermined the independence of Montenegro's democratic institutions.
Sanctions are also imposed on Savo Cvijetinović, who is a board member of the political party Alliance of Independent Social Democrats (SNSD) of the President of Republika Srpska, Milorad Dodik. He is also a representative of the Republika Srpska-based company "BN Inzinjering", which is owned by a former deputy chief of military air transport of the Russian Armed Forces and a former commander of the air transport component of the Russian army. "BN Inzinjering" facilitated the illegal transfer of helicopter engines manufactured in Ukraine to Russia via Bosnia and Herzegovina.
Petar Đokić is currently the Minister of Industry, Energy and Mining of the Republika Srpska. It is on the "blacklist" because in 2017 it signed an agreement with the Croatian Minister of Environmental Protection and Energy on the construction of a pipeline from Croatia to the Bosanski Brod refinery, which belongs to a Russian company. "The conclusion of such an agreement poses a threat to the implementation of the Dayton Peace Agreement." "Sanctioning Đokić sends a clear signal that the United States will not tolerate anti-Dayton behavior," the U.S. Treasury Department said.
Duško Perović is the head of Republika Srpska's representative office in Moscow, where he worked for a long time. He is on the list because he was an integral part of organizing interactions between Milorad Dodik and Russian officials. In particular, he regularly lobbied for meetings between Dodik and Russian President Vladimir Putin. "Perović also served as a go-between for the Republika Srpska government led by Dodik and a prominent Russian billionaire. Although Perović was an employee of the Republika Srpska government, he was employed by two of the billionaire's companies while the billionaire was in the process of finalizing a lucrative deal with the Republika Srpska government. "Perović also owned shares in at least one of the billionaire's offshore companies," a statement from the U.S. Treasury Department said. On January 5, 2022, the US placed Dodik on the "blacklist" because his political and corrupt activities threatened the implementation of the Dayton Peace Agreement.
Russian influence mixed with corruption and extremist rhetoric
Russian influence in the Western Balkans is closely linked to corruption and extremist political rhetoric, which jeopardize the rule of law, stability and sovereignty of the region. Therefore, the Department of State simultaneously appoints two Serbian politicians and twelve of their business networks based in Russia.
Misa Vacić is the leader of the Serbian Right Party in Serbia. In 2022, Vacić served as an observer in Russia's fake referendums on the alleged annexation of the Russian-occupied territories of Ukraine in September 2022. At interviews and press events, Vacić claimed to be an international observer at the invitation of Vladimir Putin and advocated this because of the alleged annexation of these territories by Russia.
Nenad Popović was Serbian Minister from 2017 to 2022 and founded the nationalist Serbian People's Party in 2014. Popović owns numerous companies and shares in Serbia and Russia. Since the 1990s, Popović has used his Russian-based businesses to enrich himself and build close relationships with leading Kremlin leaders. Popović continues to use his Kremlin connections to secure deals with his properties, most of which are in the consulting, real estate and electronics sectors of the Russian economy, and to build his personal fortune through embezzlement and tax schemes. Popović's principal Russian-based holdings include Asset Electro LLC and Asset Automation LLC. Mosen Asset Management LLC manages the day-to-day operations of Popović's Russian-based properties. All of these companies are also on the blacklist. Through Asset Electro LLC, Asset Automation LLC and Mosen Esset Management LLC, Popović controls an extensive network of Russian subsidiaries operating in the real estate sector.
"As a result of today's action, all property and ownership interests of certain persons described above that are located in the United States or owned or controlled by U.S. persons are frozen and must be reported to OFAC. In addition, any entity that is owned directly or indirectly, individually or in the aggregate, 50 percent or more by one or more blocked persons will be blocked," the announcement states. All transactions by US persons within or through sanctioned persons or entities are also prohibited." /The Geopost/