Russia Today Balkan with its journalists in the north of Kosovo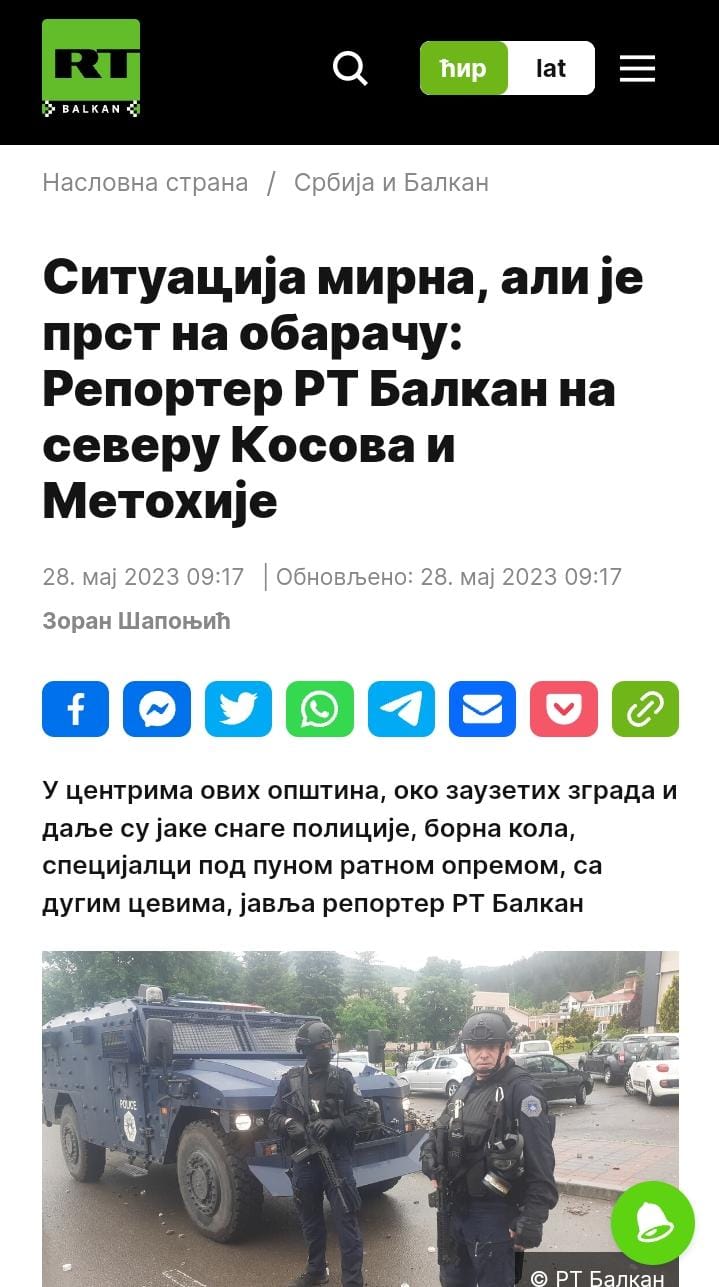 After the inscription of the symbol "Z" on the vehicles of the Kosovo Police, which indicates Russian aggression, people with T-shirts of the Russian paramilitary formation Wagner were also noticed in the north of Kosovo.
The situation in the municipalities in the north escalated when newly elected mayors took office, which led to protests by Serbs there led by leaders of criminal gangs.
Although Russia Today Balkan is on the sanctions list of the countries of the Western Balkans, the EU and the USA, only Serbia did not impose sanctions on this television, so the RT Balkan reporter also reported from the north of Kosovo during the high tensions.
The Russian media, RT Balkan, used the situation in the north to publish as many articles as possible with sensationalist titles, and the articles described a real "state of war", which contributed to the additional escalation of the already tense situation.
Known for spreading misinformation, RT Balkan, together with the Sputnik Serbia portal, tried to present criminal gangs as victims.
Also, in addition to people with the markings of the Russian Wagner Group, people with caps were also spotted who are suspected of being members of the Belivuk criminal gang, which is suspected of many murders and crimes and is also associated with Serbian President Aleksandar Vučić./The Geopost/