Escobar and Lajcak go to Pristina and Belgrade to resume the dialogue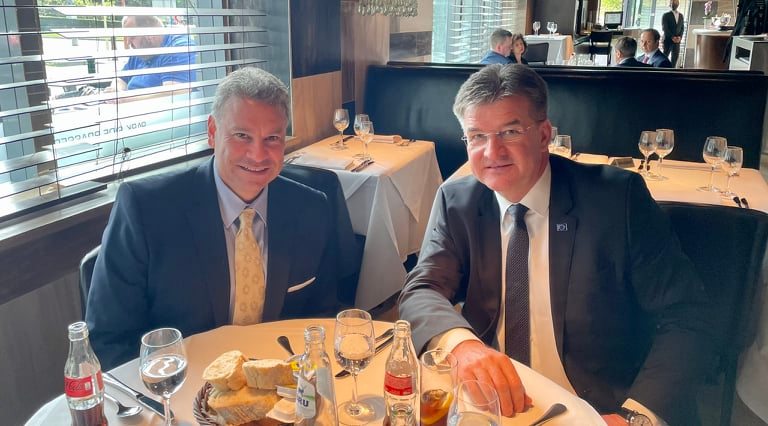 US envoy to the Western Balkans Gabriel Escobar and European envoy for Kosovo-Serbia talks Miroslav Lajcak travel to Pristina and Belgrade this week in a bid to renew talks on normalizing relations between the two sides.
This is the first joint visit of the two envoys in an effort to resume talks at the highest political level.
The last meeting between the Prime Minister of Kosovo, Albin Kurti, and the President of Serbia, Aleksandar Vuçiç, was held in July 2021 without any progress and the completely opposite positions of the parties forced the European Union to abandon the efforts for a new meeting at the end of last year.
The deepest disagreements concern the association of Serb-majority municipalities, as Belgrade insists this is the main issue, while Pristina demands that other more pressing issues, such as shedding light on the fate of missing persons, be put on the table.
The United States and the European Union have called on Kosovo and Serbia to implement the agreements reached so far in Brussels, as a step towards normalizing relations.
Currently both sides are discussing only at the technical level of the delegations to find a permanent solution to the issue of car license plates, which in September last year fueled tensions between Kosovo and Serbia.
Kosovo and Serbia have been involved in talks facilitated by the European Union since 2011 to reach an agreement on the normalization of relations, which is a condition for their progress towards European integration.