Dua Lipa in the Atlantic Council demands visa liberalization for Kosovo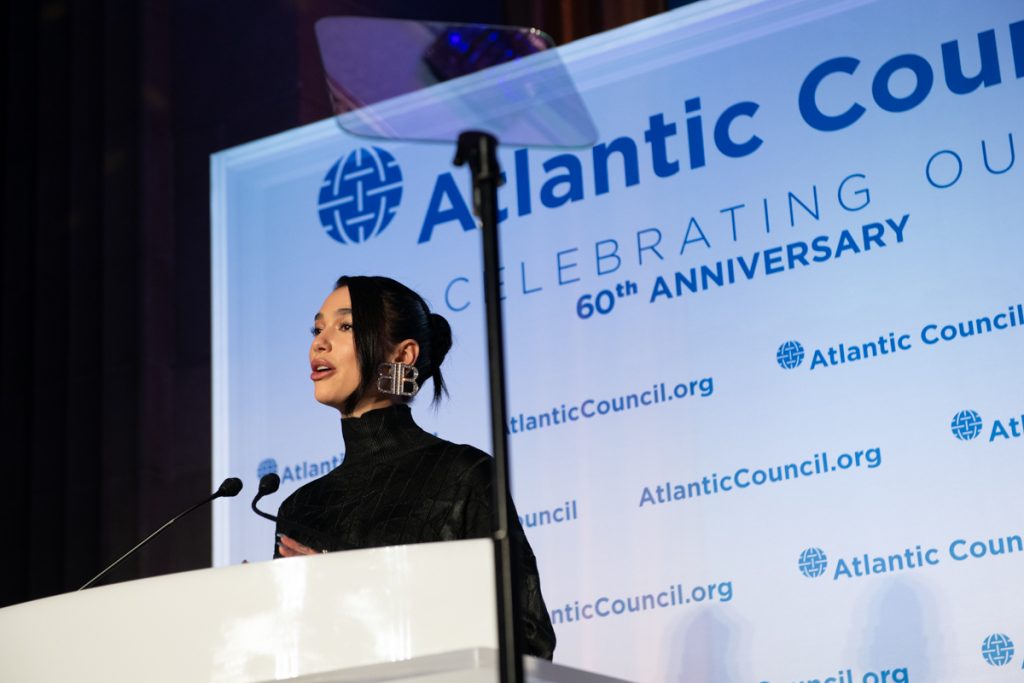 Music star Dua Lipa has received an award from the Atlantic Council for outstanding leadership.
"Lipa, a Grammy winner, has used her fame to help her hometown Kosovo emerge from post-war poverty and offer hope to an entire generation," the Atlantic Council said in a statement.
Dua Lipa received the award and dedicated it to Kosovo.
"Wouldn't it be fitting if Kosovo could take its place within that peaceful union, thrive economically alongside our neighbors, and heal the hurt of conflict? With that vision in mind, I accept this award with gratitude for all the young people of Kosovo."
She also talked about the successes of Kosovo, mentioning the movie "Hive". While she said that Kosovo is a very European country.
Dua Lipa then addressed visa liberalization topic to European Commission President, Ursula von der Leyen.
"Kosovo's youth face many challenges, including restrictions for work or leisure. Once all the criteria were met, the European Commission recommended visa liberalization for Kosovo more than three years ago. Can we do this now? Kosovo is the youngest country in Europe and we are in the 13th year of our independence. I would say that the EU's first goal is to ensure peace through unity," said Lipa.